Computer Repair
And Support
Fast, Affordable And Same Day
More Services

Mobile Phone Repairs
and Accessories
High Technically Qualified team providing quality services
More Services

Leading Computer
Services Provider
Troubleshooting And Repair Solutions
FIND A LOCATION
About Us
As a small business, we are sure that you feel the pressure of needing effective but affordable IT support to keep your company's operations smooth and competitive. AAPC Fix Support technical team offers comprehensive IT services to businesses in London and throughout the UK, with incredible customer satisfaction ratings!
Repair And Support All
Windows/Linux PC And Service Apple/Mac Computers.
We offer both in shop and on site
computer repair service.
Read More
PC service that has your computer running like new again.
Get a free diagnostic. We recover from the worst of disasters
No problem, we will transfer them to your new computer.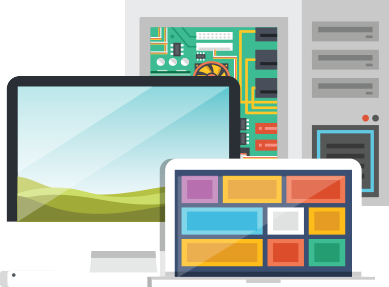 Receive the best expert Mac service to fix your problem
We will remove your computer viruses
Confidently outsource your IT support, projects
Service Price
Is a computer error stopping you from completing an urgent work assignment? Are you fed up of the slow speed of your PC?
Select the service as per your need
and leave the rest to us!
Testimonials
"The customer service there is quick, highly efficient and personable. Moreover, their prices were the best I could find. I recommend them as a quality organization that can handle all of your computer needs."
"What a great service! The company staff explained everything to me and answered all of my questions. They are so patient and understanding, a delight to work with and extremely knowledgeable."
"My computer crashed and it looked like I wouldn't be able to get my reports done on time, but one quick call to Re:Bytes solved everything. Thoroughly recommend them to anyone who needs fast, quality repair work!"
"I have been going to Re:Bytes now for about 5 years. I have worked with them on several occasions and I can't be more impressed with their service. The value, quality, and follow-up are outstanding. "
"I trust this company to maintain our business computers. I am totally satisfied with professional business services they provide to our company. Highly recommend Re:Bytes and their staff. You won't be disappointed."
Case Studies
Now you can explore a selection of case studies and technical support scenarios of how AAPC Fix help our customers in the UK over the many years we have been established.
Who We Work With
We are an established company with experienced and knowledgeable technicians. We work with companies and organizations of all shapes and sizes. From small dental practices, SME's, banks to large national companies. We are big enough to cope, but small enough to genuinely care.
Keep Up To Date With Everything
Get our exclusive offers, tips and news delivered right to your inbox