Commercial and Domestic PC Repairs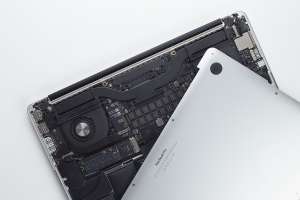 Here at AAPC Fix, we provide our clients with a comprehensive range of PC and laptop computer repairs in Brent Cross, designed to resolve a wide range of problems our customers are experiencing with their PC or Laptops. We're able to perform our repairs on both Windows and Mac's computers ensuring that they're fully functional and that the performance is optimal.
Our technicians are fully qualified PC repair experts. We pride ourselves by ensuring that our customer's computers are in tip-top condition before we hand them back to our customers.
We also provide our customers with maintenance advice to help them prevent future problems with viruses and malware, we also provide advice on how to keep your PC running fast with regular maintenance.
In some instances, a computer may need a new part or an upgrade to perform as it should. We will make these recommendations when we feel it is necessary to improve the performance or repair the computer.
Are You Experiencing PC Computer Problems?
No matter what type of computer you have at some point in its life you will experience an issue with it. AAPC Fix provides solutions for problematic machines in Brent Cross. If problems are left untreated they will eventually cause the machine to not function properly and will take much longer to diagnose and resolve the problem.
We have put together a small list of some of the common problems our customer's experience:
Slow Loading – When computers become slow loading they tend to be doing unnecessary things, such as performing tasks which do not need to be carried out usually caused by viruses or malware which perform tasks behind the scenes. A slow loading machine can also be a sign that there isn't enough disk space available.
Computer Won't Turn On – When a computer won't turn on its a sign of a more serious problem with your machine. The issue could be the power pack and no lights will come on if the power pack has failed. If lights are coming on then the issue could be with another component within the machine such as the hard drive or motherboard for example.
Blue Screen – A blue screen can be a sign of a serious issue that has occurred with the machine software or a component within the machine itself.
Pop-Ups – Are a form of malware which can hamper your experience when surfing the web. They cause new windows to pop up when navigating through websites.
My PC Won't Connect To The Internet – If you're experiencing problems connecting your computer to the internet then this could be a sign that there is a problem with your network card or drivers.
Computer Keeps Restarting – Corrupted OS software can cause your machine to not boot up properly when it encounters an error it will restart and attempt to resolve the issue.
Computer Turns Off By Itself When In Use – If a computer switches its self off when it's being used its a sign that there could be a cooling issue with the computer. This can be down to faulty fans or dust build-up in the machine.
Remote Business IT Support
Are you looking for remote business IT support for your company in Brent Cross? AAPC Fix can provide you with a solution for your company at a competitive price which provides you with reliable and knowledgable technicians who can offer immediate support over the phone.
Data Recovery and Installation
Have you lost data or need installation service for your machine? AA PC Fix can provide you with a reliable service where we recover your lost data and handle your software installation.
PC and Network Installs
Do you have a large scale PC and network install at your office in Brent Wood that requires a technician to install and setup the network correctly? Look no further than AA PC Fix in Brent Wood we're always happy to help.