Commercial and Domestic PC Repairs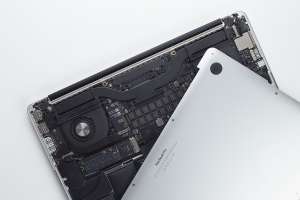 AAPC Fix Provide a wide range of commercial and domestic services to its clients. We ensure that our clients PC's and Laptops are running at optimal performance to ensure they're getting the best experience when using their machines.
We understand the frustration of having a dysfunctional PC or Laptop which is why we provide our services to help our customers keep their machines up and running. Our technicians are trained to an extremely high standard to ensure our customers get only the best support possible.
We provide a wide range of maintenance services to ensure our customer's machine performance is exceptional at all times. We pride ourselves on providing a fantastic range of services which are designed to optimise the performance of your machines.
Are You Experiencing PC Computer Problems?
With all types of computers, they will sometimes experience problems which are not easily identifiable. Here are some common issues that our engineers fix daily.
Slow Loading – A slow loading computer can be a sign that there is insufficient disk space or the computer is performing unnecessary tasks.
Computer Won't Turn On – When a computer no longer turns on it is a sign that there is an issue with the power supply or a component within the machine.
Blue Screen – if you're machine is showing a blue screen on startup or when in use then you could have a problem with the operating system caused by corrupt files.
Pop-Ups – are caused by malware which can hamper the users experience when surfing the internet. They tend to create additional windows which can sometimes create more when closed, making it impossible to use the internet.
My PC Won't Connect To The Internet – If you're experiencing issues with your PC or laptop not connecting to the internet then it could be a sign that there is a problem with the network card or its software.
Computer Keeps Restarting – When a computer keeps restarting it is a sign that the OS has been corrupted and the computer will be usable.
Remote Business IT Support
Remote Business IT support in Hampstead Heath provides businesses with fast and effective solutions to their computer problems. We pride ourselves in offering fast and effective solutions to all our clients of all sizes, making us the number one choice for remote business IT support.
Data Recovery and installation
If you have lost data on your machine we can help you locate the data quickly with professional and reliable lost data recovery service. We pride ourselves on providing our customer with a tangible solution.
PC and Network Installs
We provide a wide range of PC and network installation services in Hampstead Heath ensuring our customers are provided with a fast and reliable network. We pride ourselves on offering the best solutions for network installs and pc installs making us the number one choice in Hampstead Heath.