Commercial and Domestic PC Repairs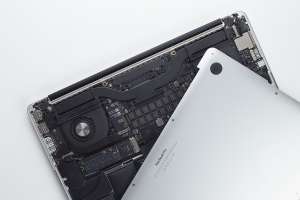 As a computer repair specialist in Harrow, we pride ourselves on offering the right repair techniques for each computer. Every repair is different and depends on what type of issue the computer is experiencing.
Computers may have serious issues that can hamper the performance or stop them from working entirely. Where less severe problems require far less work and diagnoses.
Every computer needs components and software which are compatible with the existing software and components of the machine. Meaning you cannot just buy any replacement part or software as they may not be suitable or compatible with your machine.
If you do not know which components are best suited for the setup of your machine, you should turn to a specialist who can help you recommend the best software to use and components that are compatible with the other internals of your machine.
For more information, please contact our team on 0203 371 1700 or email us on info@aapcfix.co.uk
Are you Experiencing PC Computer Problems?
Experiencing problems with your machine can be stressful, especially when your machine is a source of income.
You should always check the performance of your machine to ensure that nothing is hampering its performance. Here are a few common issues with computers:
Slow Loading –

Slow loading computers can cause its user much stress. Problems such as malware, virus, pop-ups, and more. Identifying what these problems are isn't always straight forward, especially if you do not know what the problem is.

Computer Won't Turn On –

Computers that won't turn on is usually a sign that there is a problem with the power supply itself. If the machine isn't getting any power, you should first check the fuse in your plug. If that doesn't resolve the problem, it could be something more severe with the internals of the machine, which needs a replacement compatible part.

Blue Screen –

Have you got the blue screen of death? Which can sometimes be caused by a damaged hard drive or other components and is sometimes a software-related issue.

Pop-Ups –

Pop-ups can be caused by visiting websites that have malware viruses installed, and when you load a page, the malware installs itself on to your machine. It can severely hamper the performance of your PC and navigating browsers when using the internet.

My PC Won't Connect to The Internet –

PCs that won't connect to the internet have a software issue or a faulty network card. Before replacing the network card, you should first ensure that your software isn't causing the issue or your router.

Computer Keeps Restarting –

If your computer keeps restarting, it could be an issue with the OS or a software-related issue.

Computer Turns off by Itself When in Use –

There are multiple reasons why a computer keeps turning itself off. It is usually due to a faulty cooling system or fans if the heat sync isn't clean that can also affect the performance of the machine. However, other issues can also cause your computer to reboot itself, which are more complex.
Remote Business IT Support
All businesses need remote IT to support it can help you quickly fix any problems your machine is experiencing with is hampering yourself or your team from completing their work tasks. Remote IT support doesn't require an engineer to visit your place of work and is only one phone call away from immediate support.
Our technicians can help you identify the problem you're experiencing by using a piece of software such as a team viewer, which gives us access to your machine and diagnose the problem remotely.
Data Recovery and Installation
Have you lost files and need data recovery in Harrow? Look no further than AA PC Fix. We're able to perform a wide range of tasks to help you recover lost documents, hidden documents, accidentally deleted items, or raw partition. Our highly trained team ensures that we can quickly locate the lost file and put them back on to your machine is a place you're able to locate quickly.
PC and Network Installs
Our team can provide PC and network installs in Harrow. If you're looking at update your machines and network system to something better suited for your company or home, then we can help you choose the right solution for you and install them and connect the machines as required.