Commercial and Domestic PC Repairs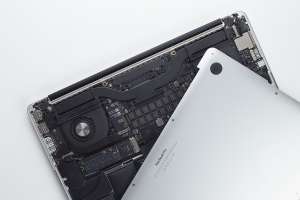 We're specialists in the repairs and diagnostics of a wide range of PCs and laptops on both Windows and Mac OS systems in Ruislip. Our team can help you understand the problems your machine is experiencing and help you put in a routine to stop them from occurring in the future such as maintenance problems, virus software and more.
When a computer is eligible for a repair it may require new parts to become fully functional again including software updates to ensure the new components are fully working.
For more information, you should contact our team on 0203 371 1700 or alternatively email on info@aapcfix.co.uk
Are you Experiencing PC Computer Problems?
If your PC or laptop isn't maintained it will start to develop problems that can cause you a number of issues slowing your OS down and causing a wide range of performance-related issues. If left untreated it could be the demise of your PC or laptop and cause you a lot of stress when trying to access simple things like websites or running programs. Here is a list of some of the common issues we're able to fix:
Slow Loading – For computers to be at the optimal speed they need to be only performing the tasks they need to if the computer is suffering from malware, spyware or viruses this can seriously hamper the performance of your computer and cause the PC to run painfully slow.
Computer Won't Turn On – this can be caused by a wide range of problem normally with the components on the machine thing like a faulty power supply are usually the problems our customers experience.
Blue Screen – A blue screen can be caused by a wide range of problems. It is usually a software issue which is stopping the computer from booting up correctly or even a faulty hard drive.
Pop-Ups – Pop-ups are caused by viruses and other potentially dangerous software and can be harmful to the perform of your PC or laptop.
My PC Won't Connect To The Internet – If your PC has trouble connecting to the internet you should first ensure that your broadband service is working correctly. If your router is working correctly and other devices can connect to the internet there could be an issue with the network card or software on your PC.
Computer Keeps Restarting – if your computer is restarting itself if could mean you have malware, adware or a virus or alternatively an OS update issue.
Computer Turns off by Itself When in Use – usually in this case there is an issue with the computer cooling system and the computer will turn itself off to protect its components from overheating, although there are other issues which can also cause your computer to reboot itself which are more complex.
Remote Business IT Support
AA PC Fix provides its commercial customers in Ruislip with remote business IT support means that we do not have to visit your place of work to diagnose a problem with your machine. Remote IT support means we can access your machine from our office and start to run programs which will help us provide an accurate fix for the problem the machine is experiencing.
Data Recovery and Installation
Data recovery and installation provide you with the ability to help you revive lost files and folders which can be extremely stressful if they're important documents, this can be caused by the files becoming hidden, lost or raw partition. Our data recovery team will help you find the desired files you have lost.
PC and Network Installs
We have a dedicated team who are able to provide you with PC and network installs. We are able to set up PCs in both homes and businesses and connect them to a network of your choice or we may recommend a network that is best suited to your needs. Our team is professional and experienced ensuring that your machines and network are fully operational.